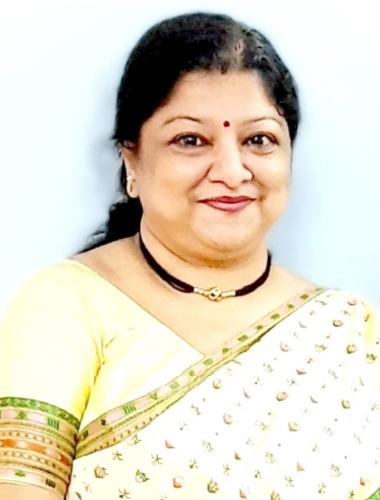 Soma Mukherjee
Headmistress (Senior Section)
Creativity is the foundation of purposeful human thinking and will always be at the highest end of the human chain. It will continue to be the forte of mankind.
We, at HCHS, are proud of our traditions of academic excellence and our ongoing commitment to maximum all- round development of each child. Our school community enjoys a dedicated and caring teaching faculty and a supportive parents community. Here in HCHS, students are involved in active learning experiences and get a fair opportunity to demonstrate their zeal for success.
Education is an essential human need in our rapidly changing world. By giving proper guidance, motivation and inspiration to young minds and also by inculcating creativity in them, we can definitely shape the future of the society. We believe that the learning process is beyond the frame of limited syllabus and occasional assessment of the avenues of knowledge, for the development of all round personality of our students. We work tirelessly to carefully assemble a diversified calendar of events that fit into the scheduled time frame of the academic session, which provides each student with the opportunity to develop as an individual.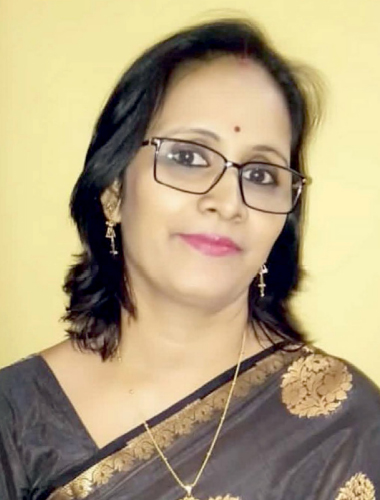 Sanghamitra Roy
Headmistress (Junior Section)
I am delighted to welcome you to HCHS, the epitome of education, the destination of aspiring learners. Here students are not only intellectually & technically moulded but are also equipped with life lessons & skills.
Here at HCHS, we foster discipline, respect, responsibility, appropriate social behaviour, integrity, value of diversity and honesty by role modelling and through learning activities.
The HCHS team of parents, students, teachers and staff work in coordination to understand each pupil and explore his capabilities to the maximum. We affirm every pupil's dignity and worth.
I sign off with the conviction that HCHS will be the preferred destination for aspiring learners, who want to have a fulfilling and rewarding time along with learning as a fun activity.